Mullumbimby Q1 & Q2 March 2018
The only Q programs in Australia in 2018.
BEST DISCOUNT NOW when you register for both Q1 & Q2
only $995 AU per Q paid in full by January 1. 2018. 
With Mukee Okan, Kristin Viken and John Kent
"Q1 is a genuine healing workshop. The healing begins deep inside and works its way out into the rest of your life. For anyone looking for change and transformation, particularly in your sexuality, Q1 is the pinnacle of available options."
"Q1 has transformed me. I now recognize and can openly acknowledge how my sexuality is not only central to my life and existence, it is fundamental to my participation in the human experience. This course stretched me into confronting my denial of these facts and has allowed me to free up my heart to openly express myself in love, joy, and peace. This freedom goes way beyond my sexuality, it is core to who I am and me being okay with who I am and expressing it freely without fear of rejection, judgment or failure. I thought the course and topics were about sex, but the course really was about me loving, accepting and being okay with me as I am." Tom
Your Facilitators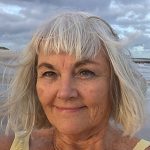 Mukee Okan – Breezes Love 
MUKEE OKAN Breezes Love: Your Orgasm's Best Friend. Mukee is a sacred sexuality teacher and guides in the Sweet Medicine Sundance tradition. Her foundation is in the essence of Tantra, since 1984. Mukee is trained as surrogate partner therapist in the western medical model. She has published two books, Feminine Beauty and Masculine Power. She is the founder of the Pussy Talks dedicated to enhancing your sexual well-being for the production of Peace on earth. Mukee's educational documentary, The Pussy Talks, is transforming lives. Her presence inspires you to open, awaken and surrender to your infinite orgasmic nature and capacity for pleasure.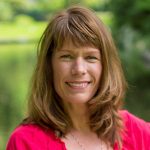 Kristin Viken – Golden Ring Snake 
KRISTIN VIKEN Golden Ring Snake: Originally from Norway, Kristin inspires full orgasmic expression through Shamanic De-armoring, leading intensives all over the world. As an international authority, she embodies a deep integration of sexuality teachings through the power of the physical and ceremonial experiences. Facilitating studies in Spiritual Sexuality for men and women and leading programs all over the USA, Canada, Norway and Australia, Kristin will inspire you to wake up to your natural shining and go beyond patterns of pain to create new patterns of pleasure in all arenas. She is deeply committed to sharing the Sweet Medicine SunDance Path of wisdom and knowledge with all.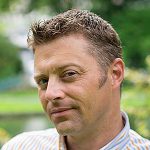 John Kent – Spinning Coyote 
JOHN KENT Spinning Coyote: John is from America, where he received his degree in Chemical Engineering from the Georgia Institute of Technology in 1994. Today, he leads the Shamanic De-armoring intensives worldwide. He is a Spiritual Warrior – committed to integrity and quality in all their forms. He is a hunter, martial artist and shooting instructor. Apprenticed to the Sweet Medicine Sundance Path since 1996, John underwent deep spiritual sexual transformation through his training and practice with Thunder Strikes. John brings a natural, balanced masculine presence that is truly rare. His care for the people and his giving spirit enrich and nourish the Q programs.
 Q1 and Q2 Program Schedule:
Thursday: registration 5.30 – 6.30 pm (includes dinner) • program begins at 7 pm
Friday: 9 am – midnight
Saturday: 9 am – midnight
Sunday: 9 am – 5 pm
About Q1
March 1 – 4, 2018 • Fuel your being with self-appreciation, self-love and the natural power and beauty of your sexual catalyst energy. Q1 explores how your sexual energy is your aliveness — the energy of life expressed through you. You will learn about the energy laws that govern everything, grounded in the shamanic wisdom that honors all things are born of the Feminine, sparked by the Masculine. Experience how to apply the power of your sex energy in daily life for balance in your daily life. Originally shared with young people before, during and after puberty rites of passage, Q1 provides you with an opportunity to enhance your sexual well-being no matter your sexual preference or relationship choice. For singles and couples.
About Q2
March 8 – 11, 2018 • Discover the power of the instinctual differences between the masculine and feminine. Appreciate and enjoy each other newly. Experience energy gain through unconditional giving. Transform co-dependency to co-empowerment in relationships. Learn about and appreciate the differences of desires and experiences men and women have. For singles and couples. Q1 is a prerequisite.
Register for both Q1 & Q2 at the same time with a $350 non-refundable deposit. Pay the balance of $1290 in full by January 1. 2018.
| | | |
| --- | --- | --- |
| Q1 & Q2 Full Price | $1,990AUD | |
| Deposit Per Person | $700AUD | |
| Balance by January 1. 2018 | $1,290AUD | |
Early registration price for one Q
Paid in full by January 1, 2018 • for first time singles & couples.
| | | |
| --- | --- | --- |
| Q1 Single Full Price | $995AUD | |
| Q1 Couple Full Price | $1,990AUD | |
| Q2 Single Full Price | $995AUD | |
| Q2 Couple Full Price | $1,990AUD | |
| Deposit only per person | $350AUD | |
Early registration for Q1 or Q2 graduates
Dearmoring/Red Lodge students + SMSD apprentices. Paid in full by January 1, 2018.
| | | |
| --- | --- | --- |
| Q1 grad/RSD/Red Lodge | $995AUD | |
| Q2 grad/RSD/Red Lodge | $995AUD | |
| SMSD apprentice | $895AUD | |
| Deposit Per Person | $350AUD | |
About Your Q Registration
* Registration price for Q1 and Q2 is for the program and the manual. * + $150 per person per Q for Naturally Nutritious catering by Tulsi Foods top Chef Vanessa Smith • Dinner & dessert is served on Thursday evening on arrival; lunch and dinner & desert on Friday and Saturday; lunch on Sunday. Pay in cash or direct deposit by the start of the program.* +
* BOOK YOUR OWN ACCOMMODATION. * on-site or locally in Mullumbimby. There is limited indoor accommodation available on site. Contact Earth Heart Lodge to book on-site • earthheartlodge@gmail.com
All logistical information is sent to you after you register.
* Accommodation is also available via Air BnB in Mullumbimby and with some local students. All logistical information is sent to you after you register.
Q1 and Q2 are for singles and couples. Please read Cancellation Policy below.
Cancellation Policy:
To cancel your registration please notify us in writing. We deduct an administration fee of $350 per person per Q from the fees you have already paid.
* If you cancel before 1st February 2018, you may elect to receive either a cash refund of the balance, OR you may transfer your balance as a credit to the 2019 Q programs in Australia.
* If you cancel 1st February 2018 or later, you have the transfer option only. That is we will transfer your balance (minus $350 per Q) as a credit to the 2019 Q programs.
FOR MORE INFORMATION & to schedule a conversation: contact mukeeo@me.com
Stay Updated
Sign up to our newsletter to receive updates directly in your inbox!
Registration Form
Download your registration form here.
Direct Deposit
If you would like to pay by direct deposit.